Worship Schedule
8:00am - Outdoor Worship
9:30am - Indoor Worship & Livestream
10:30-11:00am - Drive Through Communion
Please stay home and join us for online worship if you have symptoms of any illness.
Outdoor Worship
Service Time: 8:00 am
Meet in front of the Activity Center near the Bell Tower. Grab your lawn chair and join us for outdoor worship so we can beat the heat.
Here are the specific protocols for outdoor worship:
Please maintain social distancing of at least 6 feet.
Masks are recommended, but not required.
Bulletins will be handed out by a masked volunteer with gloves.
Hand sanitizer will be available.
Please use bathrooms in the Activity Center.
All doors will be open, so no common surfaces.
Worship will follow the same format and communion will be served following the same social distancing guidelines. Drive through communion is available.
Indoor Worship
We will be in the Sanctuary. Elders will monitor attendance numbers to stay within acceptable capacity.
Masks will need to be worn inside until seated in the sanctuary.
People will be seated 6 to 10 feet apart, with the exception of families.
Every other pew will be blocked off.
Please do not use the hymnals: all information will be available in the bulletin and the screens.
Please use bathrooms in the Activity Center.
All doors will be open to avoid common surfaces: please do not touch hard surfaces.
Holy Communion will be distributed while exiting the Sanctuary.
Online Worship
Join us 9:30am for Online Worship here on our website, Facebook, or YouTube!
Drive Through Communion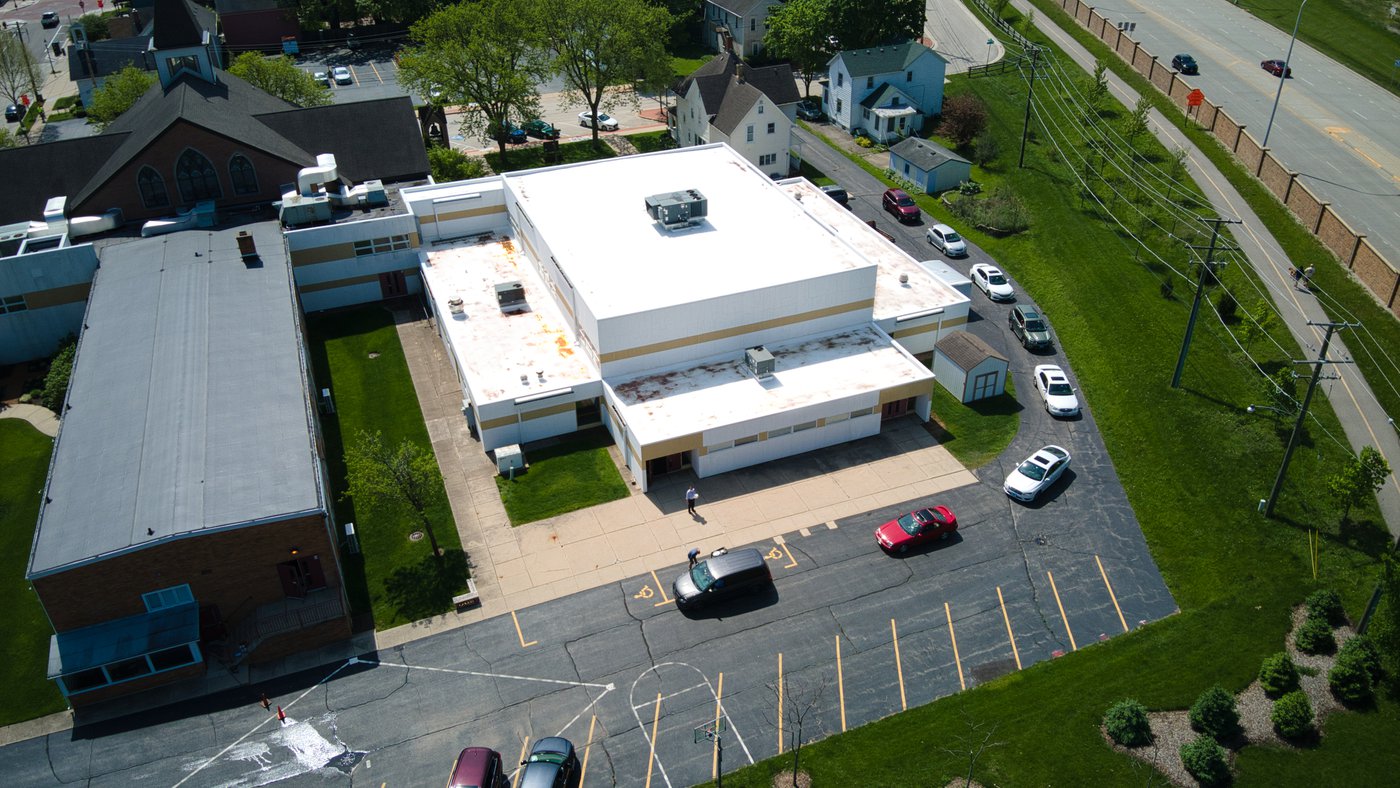 When: After the 9:30 am Livestream on Sunday morning. Watch service at home, then finish listening on your phone and come down to church after the sermon! As soon as the service is over, Pastor will start distributing communion around 10:30 am until 11:00am.
Method: Drive Through Style
Where: Enter the "drive through" as if you are pulling around the back of the church next to the church house on Jefferson where the offices used to be located.
Read This Too!
All of these options are 100% valid. All of them are options open to faithful and dedicated Christians. This re-opening is a balance of rights and responsibilities. We are all at different points, with different health concerns, and have a variety of opinions. The good news is that God's Word comes to you and gives you the forgiveness of sins and the confidence of salvation in every single one of the options.
Subscribe to our email blast
Please include your email here if you would like to subscribe to our email blasts with regular updates.